Empowering Youth through Mental Health Education: A Q&A with Jihad Bnimoussa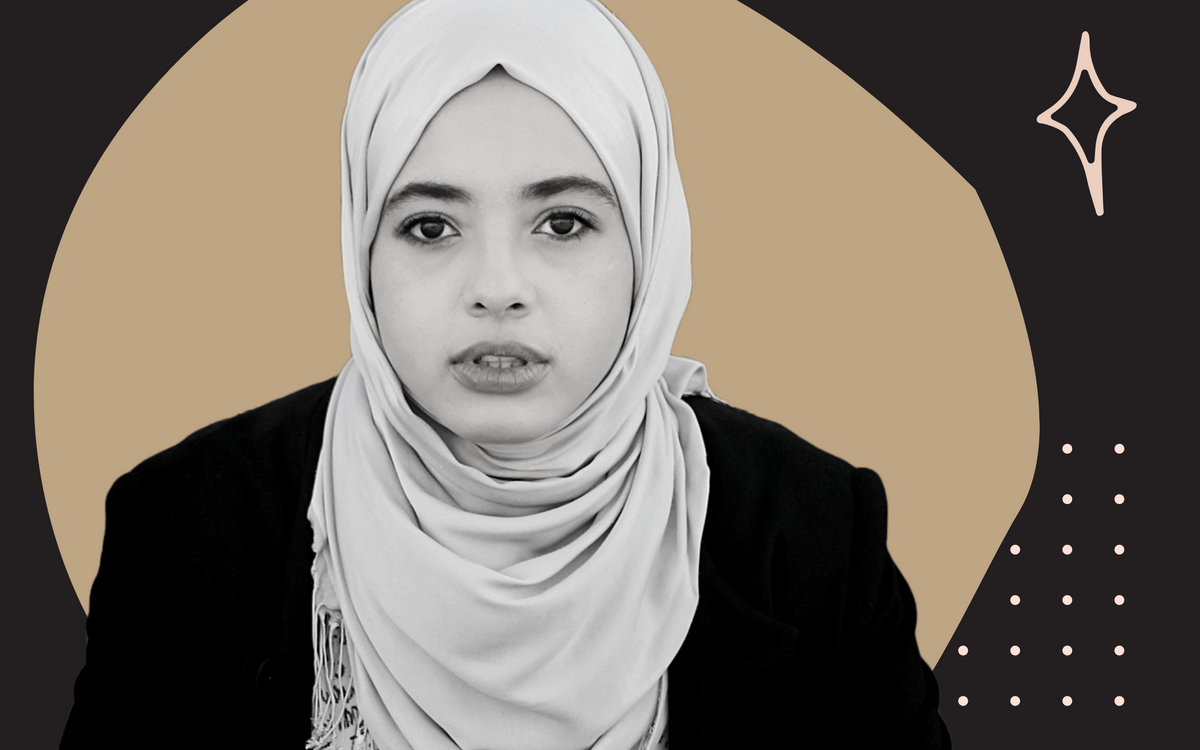 Welcome to today's interview with Jihad Bnimoussa, the founder of InspireCorp, the first mental health social enterprise in the MENA region. With an MSc from the University of Strathclyde, Glasgow, and a wealth of international experience in the UAE, Turkey, and Morocco, Jihad has built accessible mental health solutions that empower individuals to take control of their own minds. Her work focuses on building the psychological resilience of youth through high-impact prevention and early intervention programs, reaching up to 8 million young people in Morocco.
Jihad has worked with various UN bodies, national and international organizations, and across different sectors to make a positive impact on the lives of thousands of youth, educators, and social workers in the region. She is a Stanford AMENDS Fellow and an Atlantic Dialogues Emerging Leader, and has presented her work at prestigious international forums such as UK Parliament, MISK Global Forum, and TEDxYouth.
Jihad's work has received widespread recognition and has been featured in various press outlets, including BBC radio, Women in Leadership Magazine, Medi1TV, Morocco World News, and Hespress. Join us as we learn more about Jihad's inspiring journey and her mission to promote mental health in the MENA region.
Q: Can you tell us about the inspiration behind starting InspireCorp and the challenges you faced in creating the first mental health social enterprise in the MENA region?
Growing up across different cultures and contexts, from the Falls Church, Virginia, to Riyadh, Saudi Arabia, to Abu Dhabi in the United Arab Emirates, I found a common human experience in mental struggle. As humans, we all struggle with our inner world, with our minds, regardless of our age or background. This sparked my curiosity for Psychology and led me down that path academically. However, as I was studying psychology in Istanbul, I started working with Syrian Refugee children and found that a lot of the traditional resources we are taught to rely on like one-on-one therapy aren't accessible. Once I moved to Morocco, I learned the extent of these gaps across all low to middle income countries. This inspired me to start my social enterprise to explore alternative pathways of supporting the mental health and positive development of young people beyond the traditional model of therapy.
Adolescence is an age that is often overlooked. It is seen as a transition stage, the awkward troublesome phase between sweet childhood and responsible adulthood. An unexpected challenge I found in starting my social enterprise is figuring out the business and revenue model. It's hard to just create programs directly for young people because they are often reliant on parents being convinced of the value of the program and in a context that focuses a lot on academics, mental health seems like a luxury (regardless of how much it impacts academic performance). It was also something schools were not willing to pay for and wanted to instead transfer the cost onto parents. This challenge reflects the reality of young people not being able to access support resources unless the severity of their risk or mental struggle is really high.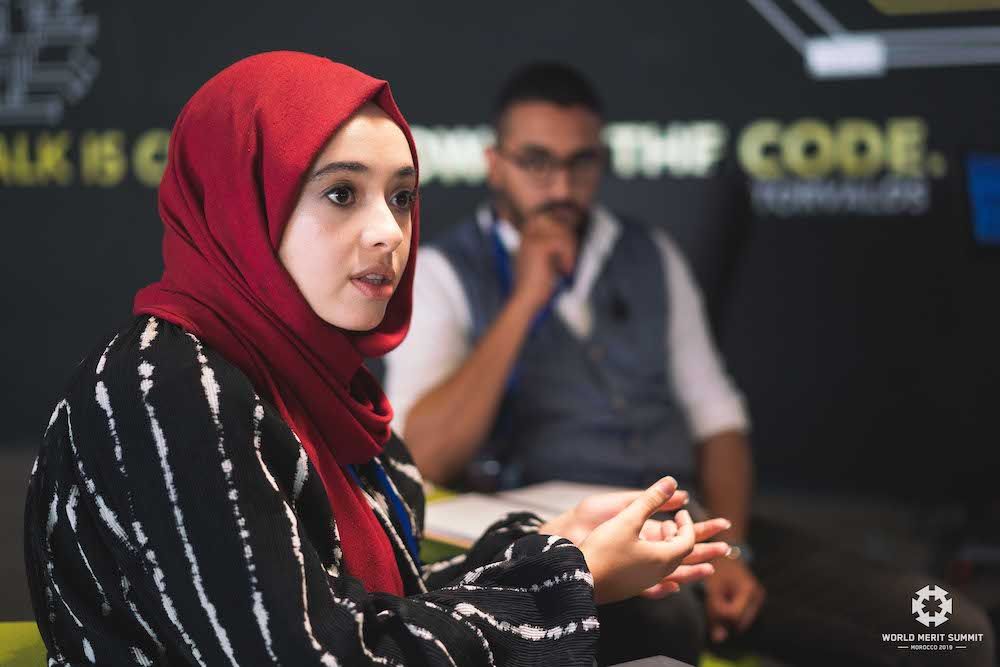 Q: Can you share a specific example of a program you've created and its impact on the youth and community it served?
We have designed a comprehensive curriculum in partnership with a leading values education institution here in Morocco and the Ministry of education that is being integrated into teacher training nationally, thus reaching 3,000 public schools and 8 million young people. We have also worked with a UN agency to conduct a study in the North of Morocco with vulnerable youth populations and design training programs for NGO staff who work directly with young people. We also are on the Advisory board for a multinational project led by Grand Challenges Canada to plan and implement high impact investments into youth mental health in low to middle income countries. We're also currently developing a youth facing brand that will provide training programs directly to youth.
We always start by recognizing and identifying the strengths that exist in the community in order to use them as structural walls that build our program design.
Q: How do cultural differences affect the approach to mental health and how do you navigate these differences in your work?
Cultural differences exist in every context - the assumption that they are specific to "other" contexts render the specificities of our context invisible to us and can lead to the design of solutions based on assumptions rather than reality. We have advised teachers and organizations in the United States on navigating different youth cultures because of our approach to local context as the starting point of analysis. We always start by recognizing and identifying the strengths that exist in the community in order to use them as structural walls that build our program design. It aids in the integration of solutions in the end and the sustainability of their use thus furthering our target outcomes. It's important to recognize the assumptions we walk into a context with and whether they are real or imagined. For example, when we started working on our emotion research and emotional literacy programs, we assumed that the local context is emotionally repressive with few open expressions of emotions but that was quickly disproved. We found that direct use of emotion words is a feature of American culture while Moroccan culture uses expressions, idioms and sayings to express emotion - so we just needed to identify the local form of emotion expression!
Prevention and early intervention in mental health needs to happen in the spaces young people exist in, in digital spaces, educational spaces, and community spaces.
Q: Can you speak to the importance of building psychological resilience in youth and how it contributes to overall well-being?
The majority of the next generation doesn't live in western countries. The majority of young people in our global population are in low to middle income countries. Just like all young people, they face the highest burden of mental health struggle but with the lowest access to support resources. The majority of mental illness begins in adolescence (neurologically considered to be from 13 to 25 years old) and it's an age when young people ask the most fundamental questions about their lives, negotiating identity, navigating social relationships, and trying to carve out their own way of being in the world. It's a beautifully chaotic time in our lives. I wanted to use my knowledge in psychology to give young people agency over their own minds. When we have agency over our minds, we are able to navigate life and its ups and downs with clarity and self compassion.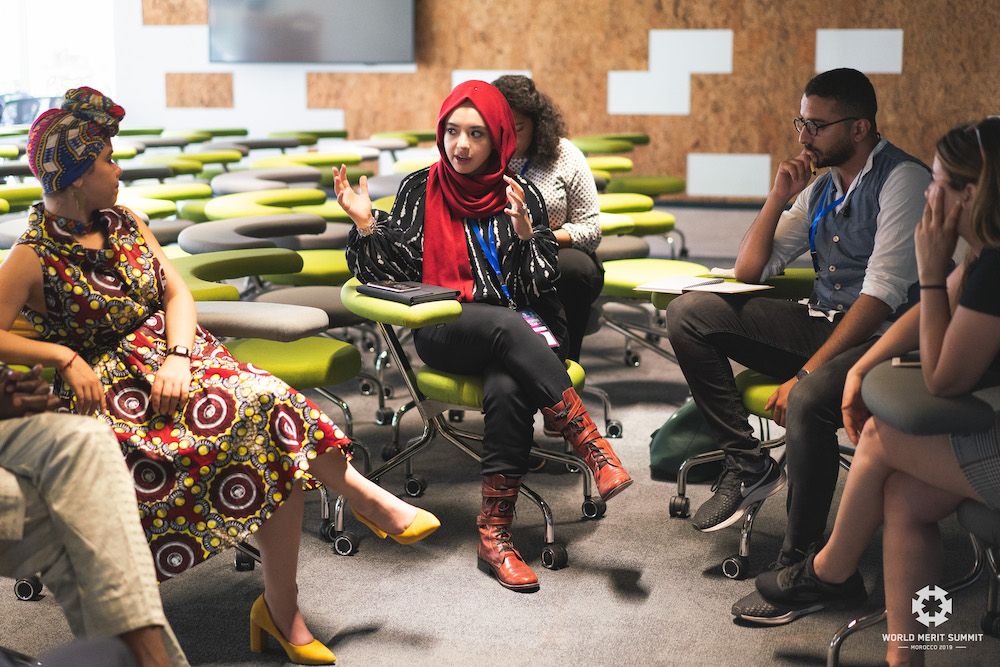 Q: Your work has been recognized through various international forums and press outlets, what message do you hope to convey through your work and how do you see it impacting the mental health field in the future?
Mental health has always been examined within the context of the healthcare system yet it is embedded into all of our other systems as well. I am interested in how understanding young people and how they navigate their lives and how to support their development can transform education and community support, thus supporting their mental health. Prevention and early intervention in mental health needs to happen in the spaces young people exist in, in digital spaces, educational spaces, and community spaces. Technology, and especially artificial intelligence and augmented reality, presents a singular opportunity to rethink and reimagine our education systems and our forms of community support. We need to approach these topics in a multidisciplinary and integrated way because young people experience them as one whole.
Published on April 10th, 2023
💡
Are you a female founder with a powerful story to share?
Founded by Women
is dedicated to elevating and amplifying the voices of women making an impact. If you want to share your story, don't hesitate to
contact us
.