Breaking Barriers: An Insider's Look at Running a Luxury Travel Business as a Young Latina Woman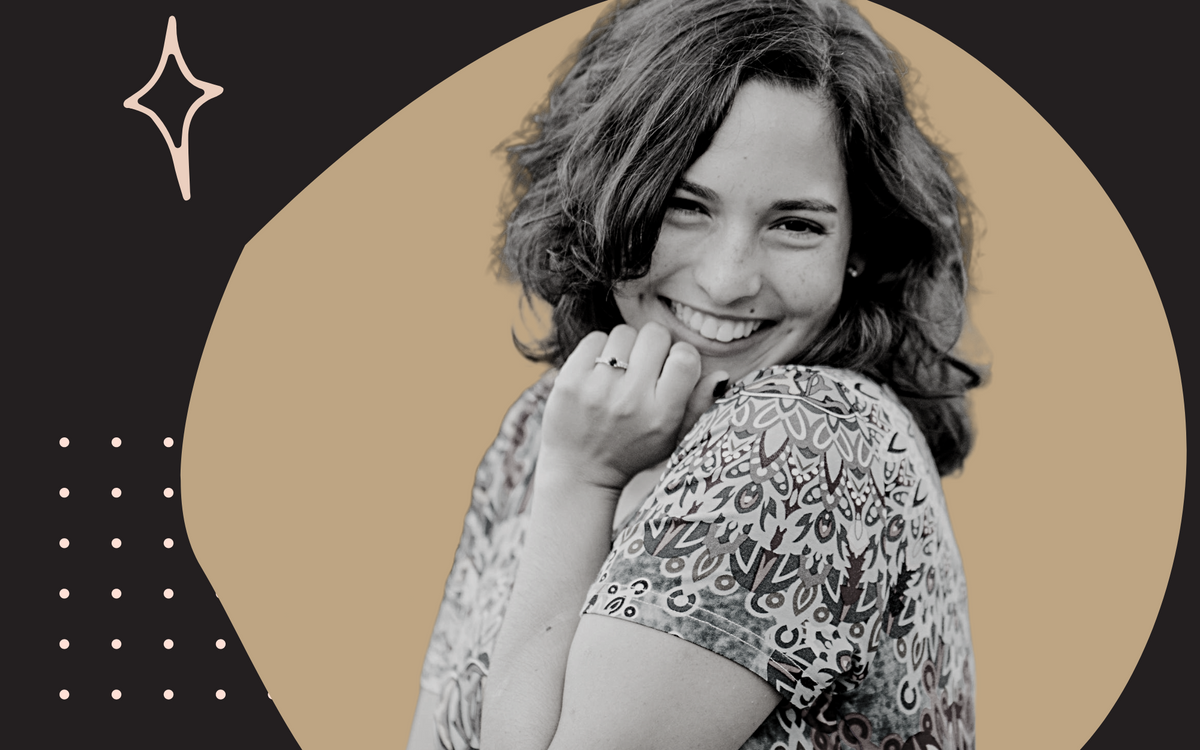 Meet Diana Morales, CEO and Founder of Faroluna Luxury Travel. As a successful entrepreneur, Diana has a passion for travel and a vision to revolutionize the travel industry. Her innovative ideas led to the creation of Faroluna Luxury Travel, a personalized travel company that offers unique travel experiences to its customers. With over a decade of experience in the travel industry, Diana has gained a deep understanding of the challenges faced by travelers and has used her expertise to develop a business model that addresses these challenges.
Q: Can you share more about your experience starting and running a luxury travel business as a young Latina woman?
Yeah, I would love to. Well, I first need to point out that most travel advisors and agents are white. Regardless of what travel sector we are discussing, the latest data shows that over 70% of travel advisors are white, at least in the United States. That's a pretty high percentage. To a degree, that number is very intimidating to me still. There is a small voice in my head that sometimes says "you don't belong here". But I try to fight it because I think that being young and Latina is a gift in this industry. When I started my business, of course, I was not thinking about it. I was just thinking that this was something that I wanted to do. I asked myself three questions, "what I'm I good at?, what do I like?, and who do I want to serve?", and with those three questions I was trying to assess three things: my skills, my passion, and my purpose for this business. That was the beginning of everything. But now, I see that I have a huge opportunity to bring a world of new perspectives to my clients.
I am young, I am learning all the current trends. My information is up to date because I have the time to do the research since I am just establishing a client base. This is not always the case with other advisors who have been in the business long enough to have a lot of previous knowledge and a huge list of clients, so they do not spend a lot of time keeping up with new information. Additionally, luxury travel is all about service. What clients want is a higher level of service. They want service that is going to be detail-oriented, personal, and warm. That is something that I can provide in part because of my cultural background. Latinos are people who constantly want you to feel welcomed and taken care of. I have been learning how to do that since I was young, that is just how our parents raise us. Being caring, personal, and warm does not feel forced to me, that's just how Colombians are. That is a huge strength that my background brings to my business, and it makes me really proud to be Latina.
Q: What challenges have you faced as a minority in the travel industry, and how have you overcome them?
As I mentioned earlier, I think being young in this industry is a huge gift. But it is also a challenge. It may be the biggest challenge that I face daily. Not only I'm I young, but my business is also young. I have only been in business for about a year and a half. People see that and immediately think that there is a lack of knowledge or experience. They are right to some degree.
One of my mentors has been selling luxury travel for the last twenty years, I can not compare my few years in the business to her twenty years of experience. But what they need to understand is that this is an industry where things are constantly changing. There is ALWAYS new learning to be done. I attend online seminars with other advisors about new hotel partners or new industry developments every week. It is part of the job. So how do I overcome this challenge? I use my age to my advantage and utilize my resources.
I try to listen VERY carefully to the vision that my clients have for their trips.
I have a beautiful website that is stylish and fresh. I utilize social media and stay on top of social trends because I understand social media, I grew up with it. I try to show my audiences that I do know what I'm doing, and when I don't, I ask. As a luxury travel advisor, you have to be a master of resources. The world is a huge place, we are not going to know every little detail about every inquiry we get off the top of our heads. So I ask questions. I'm a part of different networks with other advisors, so I use their knowledge and expertise, I learn from those who have been in this race much longer than I have. Their knowledge is a gift to me, and I am incredibly grateful for other advisors. But guess what, most of them are over the age of 50. I'm 28. The reality is that they are not the future of luxury travel, I am. That is an exciting fact!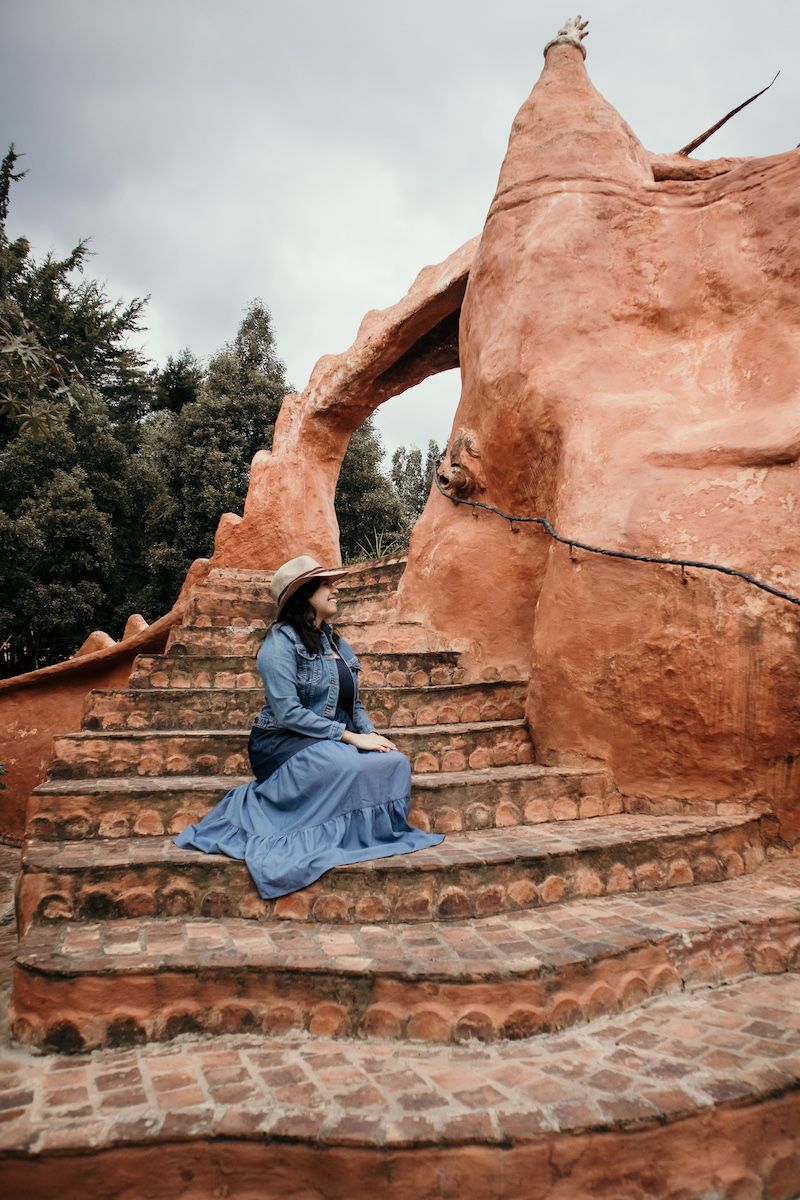 Q: How do you approach personalized trip planning for your clients, and what sets your business apart from others in the industry?
So before I worked in the travel industry, I studied psychology and worked in child care. One of the valuable lessons that I learned there that I constantly apply with my clients now is the art of listening. Have you ever talked with a child? They have this inherent need to be heard. Most adults are like that too. I try to listen VERY carefully to the vision that my clients have for their trips. By the time that people reach out to me, they already have some idea of what they want for the trip I will plan, most of them at least. So I listen and I try to grasp as many details as I can to make all their dreams a reality.
The key word is "personalized". Each traveler is different and wants unique things. I focus on those unique dreams they might have. Let me give you an example. In November I worked with a client who was going to Thailand. She had a lot of things she wanted to do, but her DREAM was to wake up on one of the Phi Phi islands and get a view of the ocean and the mountains as soon as she woke up. So I focused on trying to find THAT specific view for her. Yes she wanted to see elephants, and yes she wanted to go to the beach, but her number one desire was to get that view. I planned an elephant excursion for her, and I set her up at a beautiful resort by the beach in Krabi, but what I fought for the most was on finding a luxury resort in Phi Phi where she could get the view that she wanted. I like to think that that is what sets me apart from others, I have a deep desire to listen to my clients' visions in order to make their travel dreams come true.
Q: Can you speak to any data or research you have seen on the underrepresentation of women of color in the travel advisory field?
Yes! This is a great question. Unfortunately, there is not a lot of data analyzing the relationship between race and gender in the travel world, at least not that I know of. The latest data that I know of is from 2021 and it was done by Host Agency Reviews, they analyzed race and gender separately, but not how both variables interact. However, I can tell you what the data showed. Over one thousand American and Canadian advisors were surveyed. 80% of the advisors surveyed were women, so it is a field dominated by women. Overall, 74% of advisors were White, 13% were Black/African-American, and only 3% of the advisors surveyed were Hispanic/Latino. As I said, I do not know how much of that 3% is made up of women because that information was not analyzed, but that is still a ridiculously low number! Only 3%!
Q: What do you see as the future of the luxury travel industry and how do you see your business evolving and adapting to changes in the market?
At least for this year, there is already some data that points to the trends that we are going to see in 2023. People are more interested in traveling as a family, and not just with their kids, travelers want to bring along mom and dad, aunts, uncles, grandparents, etc. Now, that is a great trend for me since family travel is one of the areas in which I specialize. But beyond that, beyond this year, I think in the future we are going to see a lot more luxury travelers interested in wellness and sustainability.
We are going to see travelers who want to get away and do something positive for their physical health or their mental health. We're also seeing a huge focus from hotel partners on sustainability because travelers are conscious of that now, they want to know that they can travel and support the planet at the same time. By the way, this is also one of the reasons why river cruising has become so popular over the last few years. Cruises are great, but they take a huge environmental toll. Meanwhile, river cruises are small and intimate, and they have smaller engines, so they produce lower carbon emissions. I believe that there will come a time when travelers push more and more for this kind of service. I also think we are going to see travel that is more specific.
For example, travelers going to a certain nation to reconnect with their cultural roots, or people traveling to Europe only to see World War II sights, trips like that. When the time comes, I need to be ready to evolve with the market while also staying true to what my current clients want from me. At the end of the day, I am here to serve my clients. Their desires are my priority. But I do keep my eyes open and take in what the research is showing. Who knows, there may come a day when I have to pick a different niche because family travel is no longer a priority. For now, I'm grateful that I get to serve families and couples, and that I get to specialize in South America and Africa.
Published on February 13th, 2023
💡
Are you a female founder with a powerful story to share?
Founded by Women
is dedicated to elevating and amplifying the voices of women making an impact. If you want to share your story, don't hesitate to
contact us
.