From Goldman Sachs to Penny Finance: How Crissi Cole is Closing the Wealth Gap for Women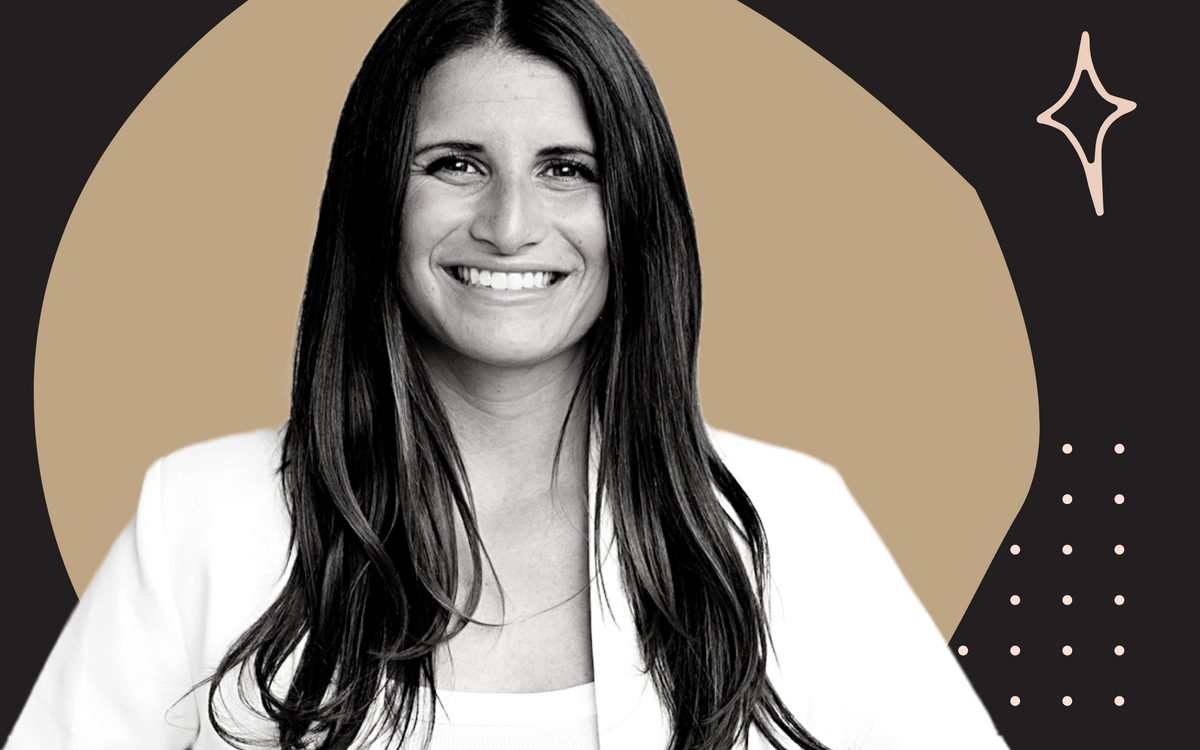 Meet Crissi Cole, founder & CEO of Penny Finance, an early stage fintech startup taking on the wealth gap. Crissi spent ten years working in wealth management at Goldman Sachs in New York City, where she invested ultra-high-net-worth portfolios and built trading & technology platforms. Now, Crissi is on a mission to get more women out of debt and into investing, with an accessible, affordable financial app designed intentionally for women who are pre-wealth. Penny Finance was just recently accepted into the 2023 Techstars Future of Longevity accelerator run in partnership with Pivotal Ventures, a Melinda French Gates investment company. Crissi lives in Boston, MA with her husband Jordan and her 10-month old baby girl Charlie. Crissi loves to talk about the hard-stuff, from IVF & postpartum to bootstrapping & VC fundraising to her childhood & caregiving story; nothing is off-limits.
Q: Can you tell us about your background and how it led you to starting Penny Finance?
On the investing side, I spent ten years working at Goldman Sachs in New York, first as an investment professional for high-net-worth families and then building and modernizing tech for private wealth management. I love investing, numbers, and the markets. My mom had me buy my first stock at 14, and the rest is history. On the entrepreneurial side, my Italian grandmother came to America in her 20s with a 6th-grade education and couldn't speak English, but built a seamstress business out of her basement that she ran until she was 75 years old. My mom is also an entrepreneur -- she acquired an ice cream shop when I was in high school that we've run together for almost 20 years. I saw women working extra hard my entire life, but the extra work wasn't paying off. I left Goldman after a grueling ten years chipping away slowly at my student debt with every cent I made. During that time, I was always helping my female friends and colleagues do the same -- get out of debt and into investing. None of us could get a financial advisor, even if we wanted to, because we didn't have the $100k minimum that was required. I saw an enormous opportunity to help the 70% of women who didn't have access to a financial advisor but wanted so badly to build the best future for themselves and their families. That is when Penny Finance was born.
My biggest learning from an incredible decade at Goldman is that a wealthy person is no different from the everyday person.
Q: Can you talk about the wealth gap and how Penny Finance is addressing it?
Women are retiring with a third of the wealth of men. A third. We are more educated, the majority of the workforce, have excellent credit scores, yet we are saddled with debt and get into the investment game too late, if ever. Penny Finance offers a digital-first financial well-being and education platform that will help close the pay equity and wealth gap for women. We help women stretch their money further, maximize participation in 401Ks, IRAs, HSAs, and other financial benefits, and grow their wealth with a community of like-minded women. There are so many amazing, innovative financial apps, but they either stop at budget or don't start until investing. What about all the tricky stuff in the middle -- getting married, having kids, buying a home, paying down credit cards and student loans, fertility costs, taking care of a sick parent, switching jobs, the list goes on and on. We take your money goals + current financial situation and create a custom calculated plan without the need to talk to a financial advisor. Bite-sized educational modules create a sense of being in control, and automated email nudges give you the personalized insights and money to-do list you need to increase cash flow today and retire with wealth tomorrow. Because who wants to work until they are 80?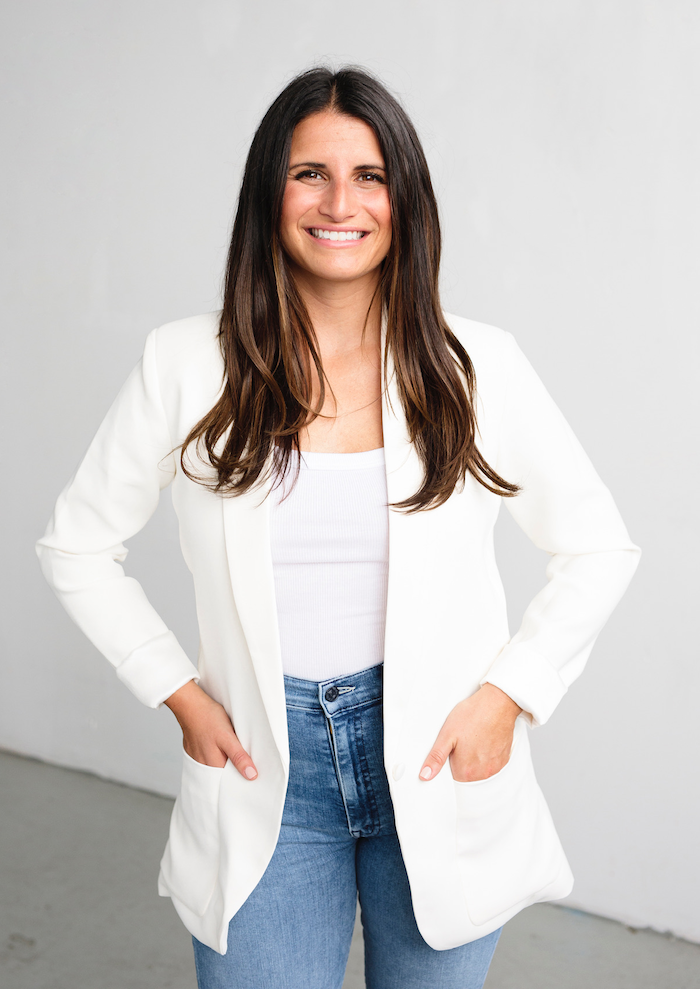 Q: Can you share about your experience at Goldman Sachs and how it influenced the development of Penny Finance?
Investing and finance are made to be hard. Really hard. My biggest learning from an incredible decade at Goldman is that a wealthy person is no different from the everyday person. They just had an advantage. An advantage of wisdom, investing know-how, and money. We all want to limit the risks we take and protect our future. And while you may think someone with millions of dollars doesn't worry about money, they do. And we can translate the complicated, foreign money management lessons from the fortune to the not so fortunate. I love taking multifaceted problems and solving them. Not just on the investing and finance front, but also on the tech side. The beauty behind Penny is that I have experienced both sides of the coin -- investing a $100 Roth IRA as well as a $100 million dollar trust. The same principles apply; we just need to get the trade secrets out in the open.
Q: Can you tell us about Penny Finance's recent acceptance into the 2023 Techstars Future of Longevity accelerator and what that means for the company's future?
We were so excited to be one of the ten companies selected for the 2023 Techstars Future of Longevity accelerator, in partnership with Pivotal Ventures, a Melinda French Gates investment company. Our dream is for every woman who doesn't have a financial mentor to have Penny, and for Penny to move the needle on closing the pay equity and wealth gap. This accelerator program focuses on innovative solutions to address the unmet needs of older adults and their caregivers. Women are caregivers. We may not think of ourselves as caregivers because we aren't all nurses or doctors. But we are taking care of our kids, our parents, our friends, our co-workers, and our communities. And we are not getting paid for it. So it is my duty as the founder of Penny to figure out how to get women the financial freedom they deserve. This 13-week program advances the initial progress we have made at getting women out of debt and into investing so they can increase cash flow today and retire with wealth tomorrow.
Q: What advice would you give to other women looking to start their venture?
Oh gosh. Maybe don't have a baby right at the beginning of starting the venture! My hilarious, incredible, sassy little girl was born a day after we launched Penny into the world. Let's just say it is extra, extra, extra hard to not sleep and run a startup. But in all seriousness, I would say:
Do something you are so crazy passionate about because there are more hard days than good days, and you need a reason to power through.
Have a funding strategy that doesn't rely on outside investors, and if you do need to raise capital, give yourself at least 6 months to do that.
Surround yourself with people who are smarter than you, and build your team around your zone of excellence. You can't do it all. As women, we try to. I try to be the marketing guru, financial wizard, tech lead, people manager, and salesperson all in one. Impossible. You can be thrifty, smart, and creative in how you fund the team around you so that 10 is better than 1.
Published on March 8th, 2023
💡
Are you a female founder with a powerful story to share?
Founded by Women
is dedicated to elevating and amplifying the voices of women making an impact. If you want to share your story, don't hesitate to
contact us
.