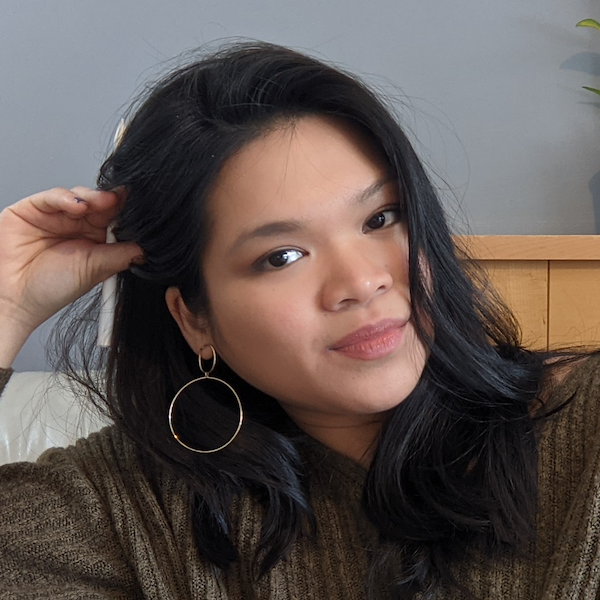 Founder @ Pauline Malubay Consulting
At age 19 I took a gap year to volunteer in Zimbabwe. The organization I worked for gave loans to women who lost their husbands to AIDS. Those widows would use the money to start small businesses. They were able to support their families and rebuild their lives.
Witnessing women empowered through business was an insight that stuck with me.
While in university, I continued my journey of helping women: promoted the work of the social enterprise Code First Girls, ran events for female students where big corporations could recruit them for jobs and internships, started a coaching practice helping graduates clarify their career goals and get the courage and confidence to advance.
After graduating, I started on a career path in the corporate world. I worked in Big Tech, including Google, and gained extensive background as a UX expert, sales expert, and working with tech start-ups.
One may say that I was in the belly of the beast.
During this time, I was also a facilitator at Google's «I Am Remarkable» workshops. Those are based on research by Anna Vainer. She discovered that women do not promote themselves enough. Instead of owning their success, women try to attribute it to the work of the whole team. This resonated deeply with my experience.
Ownership Mentality will later become a cornerstone of my business.
I worked with many talented female managers, influencers, creatives, but pretty soon I realized I can't make an impact this way, that it would take many years to advance to a decision-making position. Then a defining moment came when my then-boss demanded that I closed my side hustle as operations manager for online businesses.
This ultimatum made me see, that what I want in life is Ownership! I want to own my business, my time, my choice of tasks and clients. I want to make an immediate impact on others lives.
So, whom did I want to choose as my clients? I looked into my heart and remembered my mom who had to choose work over family time. I decided that I wanted to help women run successful businesses without fear of not being perfect in all areas of life – perfect CEO, mom, partner. When they struggle to do it all themselves and end up with no mental energy for either part of their life, I wanted to give them their time and sanity back and empower them to have it all.
Today, I am a certified digital business strategist helping female entrepreneurs. With my help, they can build and scale businesses, take ownership of their work and personal life, get their time and sanity back! I use my expertise in tech design and user experience to help them be successful CEOs without sacrificing their family life.
I am also the creator and host of "How She Owns It", a podcast unlike any other in this niche. I bring female entrepreneurs into the spotlight, encourage my guests to self-promote, and coach listeners on how to OWN their work and family life.
In the future, I would like to be a venture capitalist investing in female-driven startups, and start a foundation helping disadvantaged children and youth with education opportunities.
Visit website