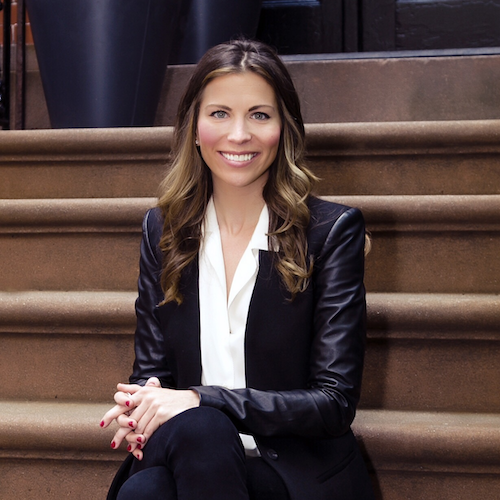 Founder @ Talaria Flats
Talaria Flats was founded by Ingrid Sarver in 2014. She was in her second year of the MBA program at NYU Stern when the idea for the business came to her. Too often at events she saw her friends in fantastic heels that just didn't last. By the end of the night, they were barefoot on the dance floor. Why not create an affordable, beautiful, quality foldable ballet flat that they could wear to keep dancing the night away?
And so began Talaria Flats. Ingrid is originally from Farmington Hills, Michigan. She graduated from Georgetown University in Washington, D.C., majoring in Economics. After three years at a hedge fund in New York City, she attended the NYU Stern School of Business where she graduated with specializations in Marketing and Entrepreneurship. Talaria Flats has grown primarily in e-commerce, but also sells in the iconic Manhattan boutique of Kleinfeld Bridal, from TLC's Say Yes To The Dress. Product quality and customer service are the factors that drive the business. Ingrid enjoys cycling, tennis, architecture, decor, travel, and anything with sprinkles.
She has a passion for design as well as celebratory events, and Talaria Flats is a creation from combining those loves. She currently resides in Manhattan with her husband Michael, and their puppy, Winston.
LinkedIn