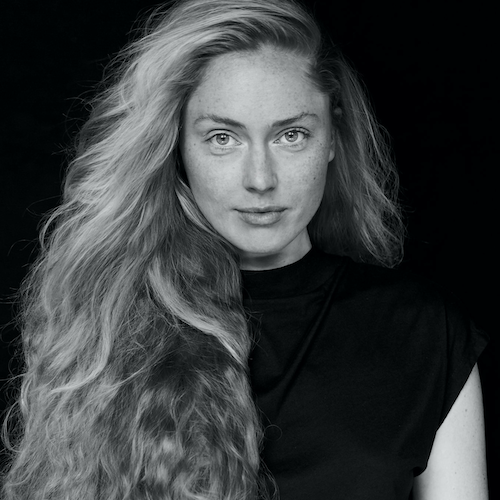 Inga-Lena Rüttgers is the Founder and Creative Director of the women's label Inga-Lena with their design studio in New York City.
The creative grew up in an idyllic scenery in Germany, discovering her instinctive curiosity for paintings, craft and texture at a young age. After a first internship with a local designer at 14, she teaches herself how to sew and spends her Summer break at a fashion school in Italy.
A successful career as a fashion model opens doors to the professional world. Based between Paris, London and Milan, the young woman jet-sets between airports and hotels, often-times living out of one suitcase for months. She resumes her studies in Paris and graduates as a Designer of Couture Luxe. After first experience working for the houses Chloé and Sonia Rykiel, Inga-Lena moves to the States where she launches her eponymous label in 2017. A collection of exclusive travel assets, inspired by her personal memories and 'life on the road'. The lightweight classics shall complement a woman's existing wardrobe while being convertible and comfortable for the everyday use. With a special devotion to sustainable practice, all garments are made from natural fibers and manufactured locally in New York.
The designer drafts each pattern by hand and advocates for the traditional value that goes into the garment making process.
Instagram: @ingalena
Visit website