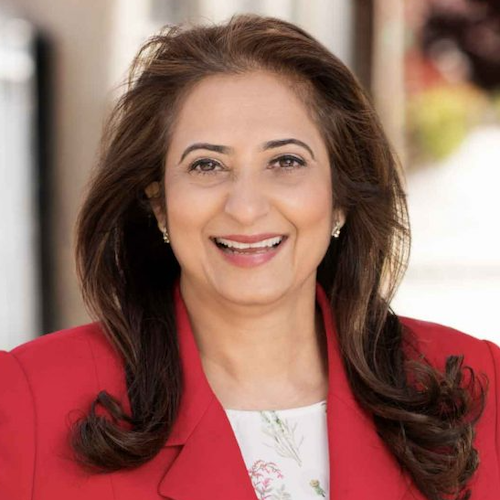 Co-Founder & COO @ Global Upside
Gita Bhargava is an entrepreneur, leader and innovator. She is the Co-Founder and COO of Global Upside, and its three sister companies: Global PEO Services, Mihi and Gava Talent Solutions. Together, the companies provide the most diverse range of global solutions that simplify complexity and help Clients operate better and grow faster.
Since establishing Global Upside in 1999, Gita has been dedicated to solving challenges, creating a welcoming and supportive workplace, and giving back to her community. She has a 20+ year track record of operational excellence and innovative problem solving and has received various recognitions for her work in the form of the Stevie Awards, Le Fonti Awards, and Silicon Valley Business Journal's Women of Influence Awards. She has also been featured on Worldwide Business with Kathy Ireland and national television in Italy. She is an avid support of City Year and holds a leadership position on their Women's Board.
Prior to co-founding Global Upside, Gita served as Corporate Controller for online-home-sales pioneer eHome. Previously, she was Controller of Chipshot.com, a manufacturer and e-tailer of golf equipment. Gita holds a Bachelor's Degree in Economics from the University of Rajasthan, India, and has received multiple accounting certifications from the University of Alaska at Anchorage.
Visit website